CRYSTAL LENS NETWORK
Film / T.v/ Music/ and Distribution
welcome to the site of Crystal Lens Network , an independent film/Tv / music production company . we are based in nigeria and have vision for the youths and african culture we specialize in producing educational films and entertainment features . we also promote shows and manage artiste both in music and on screen .
"IKORO "new t.v series on african culture
Jobs done by my company . SOMEDAY . a film on a campus tale of a young man that entered into the university and joined bad company which lead him to pregnant a school mate and when the lady wants to abort the pregnancy she died and her ghost appeared in the campus in search of revenge .NEVER SAYU DIE a tale of the effects of poverty in some african homes and its effects .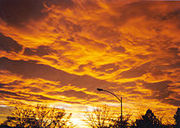 Visitors to this site are kindly advised to sign my guestbook or fill out my survey Form E-mailer to answer questions about my site, my business, or my site's topic.
our goal is to see every nigerian youth become useful in life ... because we excel by the wisdom of Gods grace upon our company.

we've been actively involved in film productions for the past six years and we believe we have all it takes to make the best of award winning productions in this country and the world at large . we are dedicated to showcase nigeria talents and culture to the world.